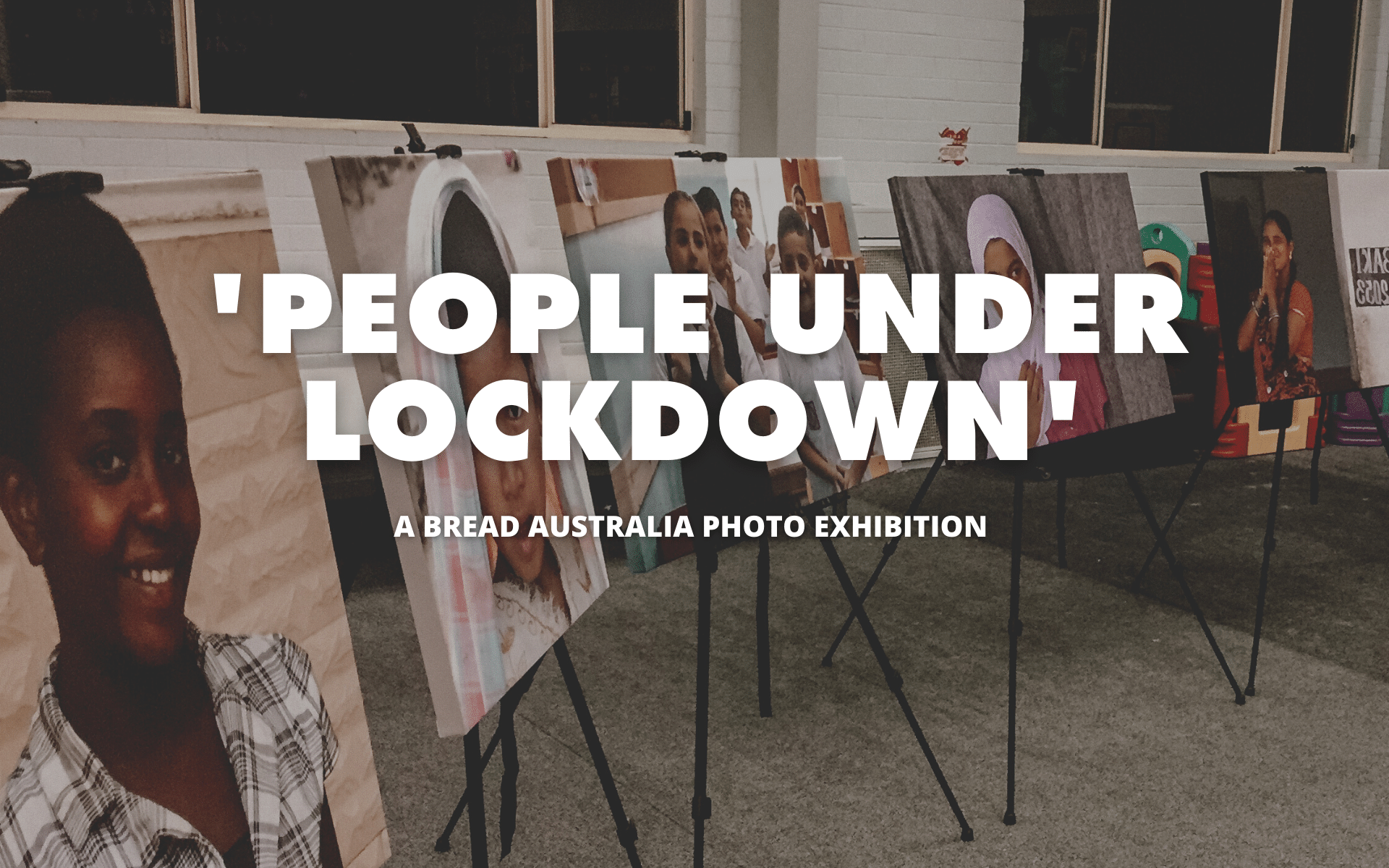 BREAD Australia will be initiating a travelling photo gallery called "People Under Lockdown". The gallery will display photographs and stories from different countries to showcase the impact of the lockdown on ordinary people's lives.
Isolation has been one of the defining features of the COVID-19 pandemic, resulting in up to 700 million people internationally experiencing major inequality, poverty, and unemployment.
BREAD Australia would like to take the opportunity to bring awareness of the effects of the pandemic in a global context. COVID-19 has sent the world into various versions of lockdown; each having a rippling impact on different communities. Each photo displayed has a real story and community behind it.
There will be activities available for children to do, such as colouring and arts/crafts.
BREAD Australia would love to bring the exhibit to your town! If you are interested in hosting the "People Under Lockdown" photo gallery in your community hall or church, please email us at info@bread.ngo.